Since 2000, the Southern New England Weather Conference has provided a place for weather enthusiasts and professionals to gather and share their knowledge and expertise regarding topics such as winter weather forecasting, severe weather, hurricanes, advances in the science of meteorology, and emergency preparedness, as well as numerous other topics.

Regardless of whether you are a seasoned professional or have just a casual interest in weather, the Southern New England Weather Conference is sure to offer topics of interest to you!
COVID-19 POSTPONES THE 2020 SOUTHERN NEW ENGLAND WEATHER CONFERENCE UNTIL 2021
In light of the current climate and many unknowns regarding COVID-19, the Southern New England Weather Conference committee made the difficult decision to postpone our 20th annual conference. The health and safety for our presenters/attendees is our top priority. The next Southern New England Weather Conference will be held in the Fall of 2021 -- we are aiming for Saturday, October 23, 2021. We understand the disappointment this might have caused
and, believe us, we are equally disappointed as well.
VIRTUAL "MINI-CONFERENCE" 10 AM-Noon on SATURDAY, NOVEMBER 14

While we aren't able to physically meet in person to discuss our passion for weather, we can "meet" virtually. That being said, we are excited to announce that a virtual "mini conference" will be held on Saturday, November 14th between 10 AM and Noon - so mark your calendar! We are still planning this virtual meeting, so stay tuned... we will have more information in the coming months.

Click Here To See The 2018 Conference Agenda!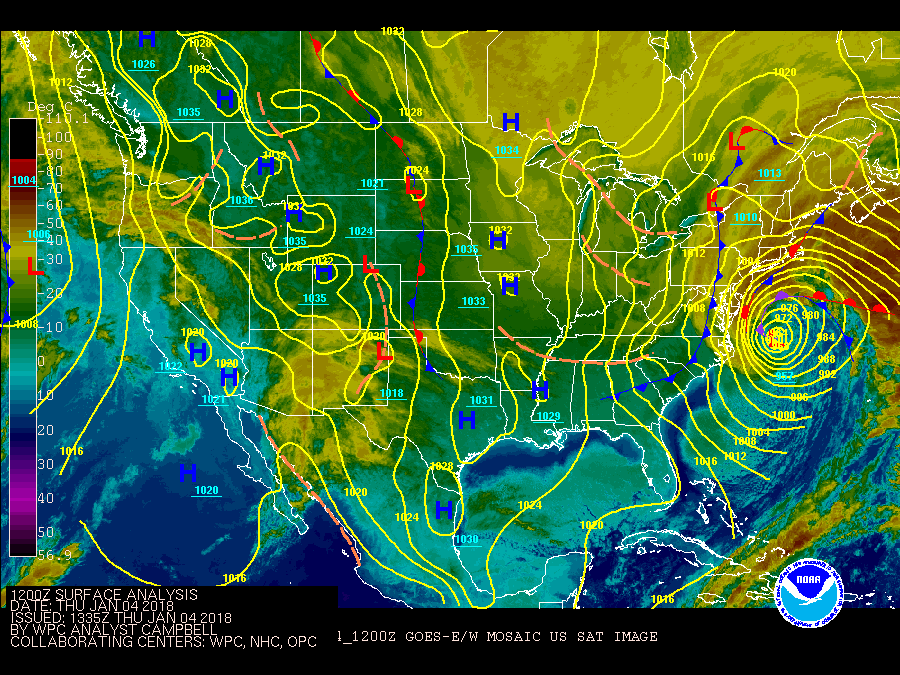 January 4, 2018 Nor'easter
This year we are going GREEN! The Southern New England Weather Conference program booklet will be available online for you to download and print or save to your smartphone or other portable device. Please note that this is not the final version, and will be updated again before the conference.
If you missed any of the presentations from previous conferences, you can now view or download them by clicking on the links on the left side of the page.
Attention teachers: You can receive 10 Professional Development Points (PDPs) for attending the conference, issued by the Blue Hill Observatory.
The Southern New England Weather Conference is a non-profit venture that is sponsored by the National Weather Service Taunton MA, the Blue Hill Observatory and Science Center, the University of Massachusetts-Lowell Student Chapter of the American Meteorological Society and the Lyndon State College Chapter of the American Meteorological Society/National Weather Association. Conference fees are used only to cover event expenses by Blue Hill Science Center, a not-for-profit organization.